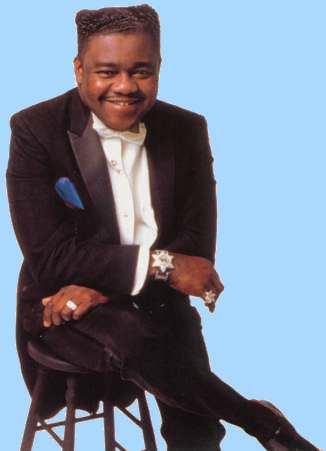 Just in case anyone is interested, I have a
new essay
in the current edition of
Bookforum
on the life and legacy of Fats Domino, who is the subject of a new biography,
Blue Monday
, by a writer named Rick Coleman. The gist of my piece is that Fats was apparently too nice a guy to warrant a rip-roaring Jerry Lee Lewis-style rock & roll biography. (Because I referred to the Killer in the piece, I was able to use the word "uxoricidal.") It's not that Domino was without his vices -- he ate too much, drank too much, missed a ton of shows, and apparently fathered at least one child out of wedlock, in addition to his wife's eight -- but still, he's such a sweetheart that no one want to say anything bad about him, least of all Coleman.
In the same issue (and similarly available on the Web site) are a wonderful essay on the Belgian mystery writer Georges Simenon by Luc Sante, and brief pieces on the intersection of fiction and film by the likes of Elmore Leonard, James Ivory, Barry Gifford and Alexander Payne. (I love me some Alexander Payne.) I swear, it's a wonder they still let me write for that magazine.