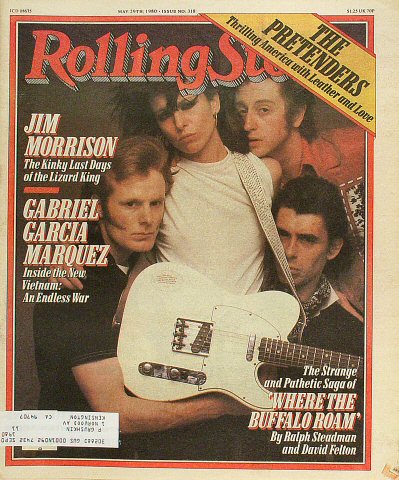 When I first heard "Brass in Pocket," I thought Chrissie Hynde had a really unique way of saying things, or, at the very least, she was more interested in how words could sound than in what they mean. She sings phrases like "Got whiskey, so reet," and something that sounds like "Detroit leaning," which made me think I must have misunderstood her completely.
Then, when "Talk of the Town" came out, and Chrissie clearly sings that she "made a weesh," I figured she was just saying things funny. But I was wrong! She was pronouncing the words right; they just weren't the words I thought they were.
"I ... quote Robert Crumb's character Flaky Foont: '"It's so reet" - it's so discreet,'" Chrissie said a while back. "'I got new skank' was referring to reggae dancing. 'Detroit leaning' comes from a kind of Motor City slouch behind the wheel, driving with attitude.... This song was like the rummage drawer where I threw all my favorite oddball words and phrases."
Then again, she also says of the phrase "brass in pocket": "It was a turn of phrase that never appeared in the song, but describes someone who is doing alright." Um, Chrissie, maybe you haven't sung it lately, but "brass in pocket" is the FIRST LINE OF THE SONG.